Markets Find Their Feet After Several Days of Pullback; HCM-BuyLine® Remains Positive
The HCM-BuyLine® is positive, so the trend is still very much intact. The market as whole is…let's just say tired. There is not a lot of upward momentum, and some of that is due to the massive tax increase that is being batted around congress. It appears the moderates in the house are pushing for more of a realistic tax increase, but let there be no doubt, they are going to raise taxes. Will it be so high it stops the economic recovery? I have stated over and over that taxation and overregulation will halt the recovery. The last announcement on the tax increase did not include any change in the SALT tax issue, and we see this as a real sticking point for some Democrats in voting for the tax increase. It is our opinion that it will be at least adjusted, if not entirely repealed, before the tax package is passed.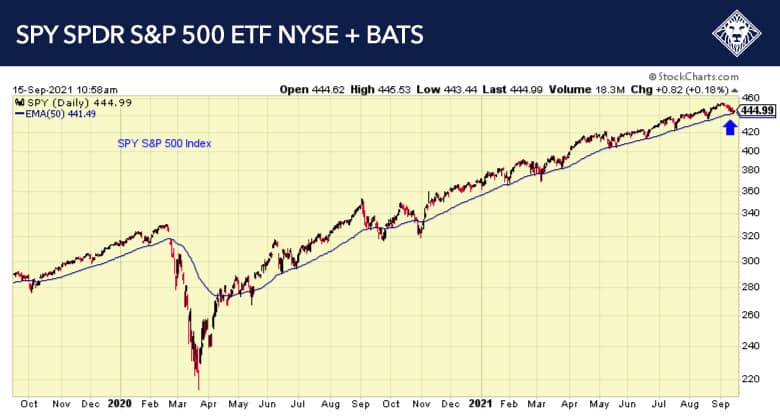 The S&P 500, as shown in the chart of SPY, is in a clear uptrend and has pulled back to the 50-day MA, which should act as support. This is consistent with a strong bull market. Are we overdue for a correction? To be honest, yes. But trying to guess when that correction will be is a waste of time. When, and I repeat when we get a correction, it will probably be short-lived even if it is a full 10% correction.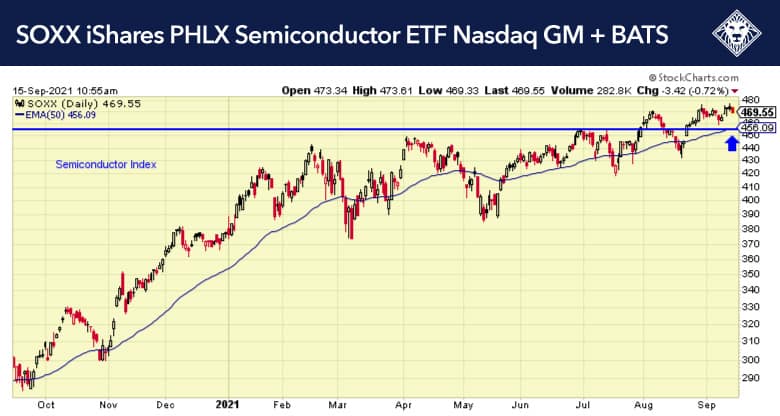 Lots of indexes and stocks are trying to break out. The semiconductor index ETF SOXX continues to move higher, and I must admit it has been a sloppy trade, but it continues to march higher. So not pretty, but still working.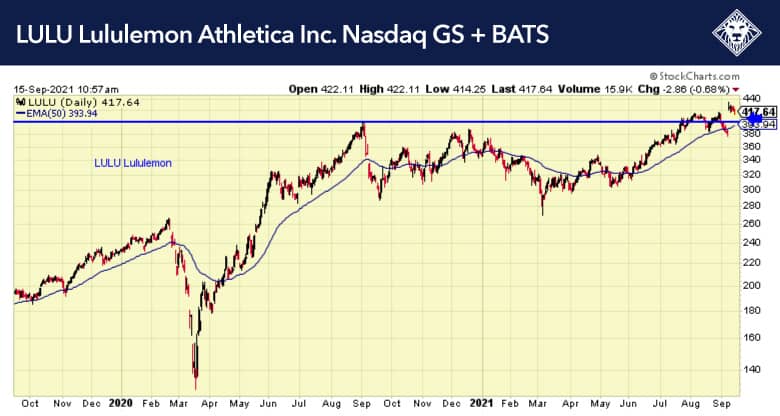 Lululemon (LULU) has staged a classic William O'Neal breakout and should move higher near-team.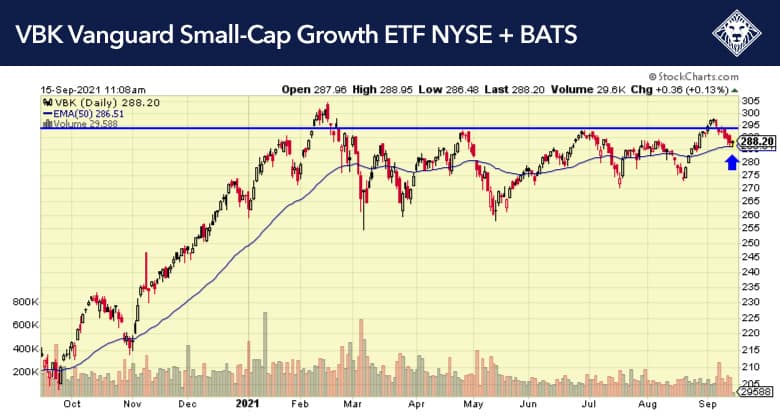 We have been watching VBK, Vanguard's small cap growth ETF, and it looks like it is trying hard to break out. It came down and is sitting on its 50-day MA which is acting as support. Small cap growth has struggled all year, and maybe it is time for a catch-up trade, but we will wait and see. 
Biotech (IBB) has pulled back slightly the last few days and is now oversold on a short-term basis. We believe this sector could make a good move higher into the end of the year. 
---