WHAT IS THE HCM-BUYLINE®?
---
Take emotion out of the equation
It is painful to watch the value of your portfolio drop, which is why we've spent years developing our proprietary HCM-BuyLine® to help defend assets. The HCM-BuyLine® uses a proprietary quantitative investment indicator to determine when we should be in or out of the market. This non-emotional, mechanical, and repeatable system helps take the emotion and the guesswork out of investment decisions. The graph below illustrates the dates when the HCM-BuyLine® precipitated a shift in asset allocations.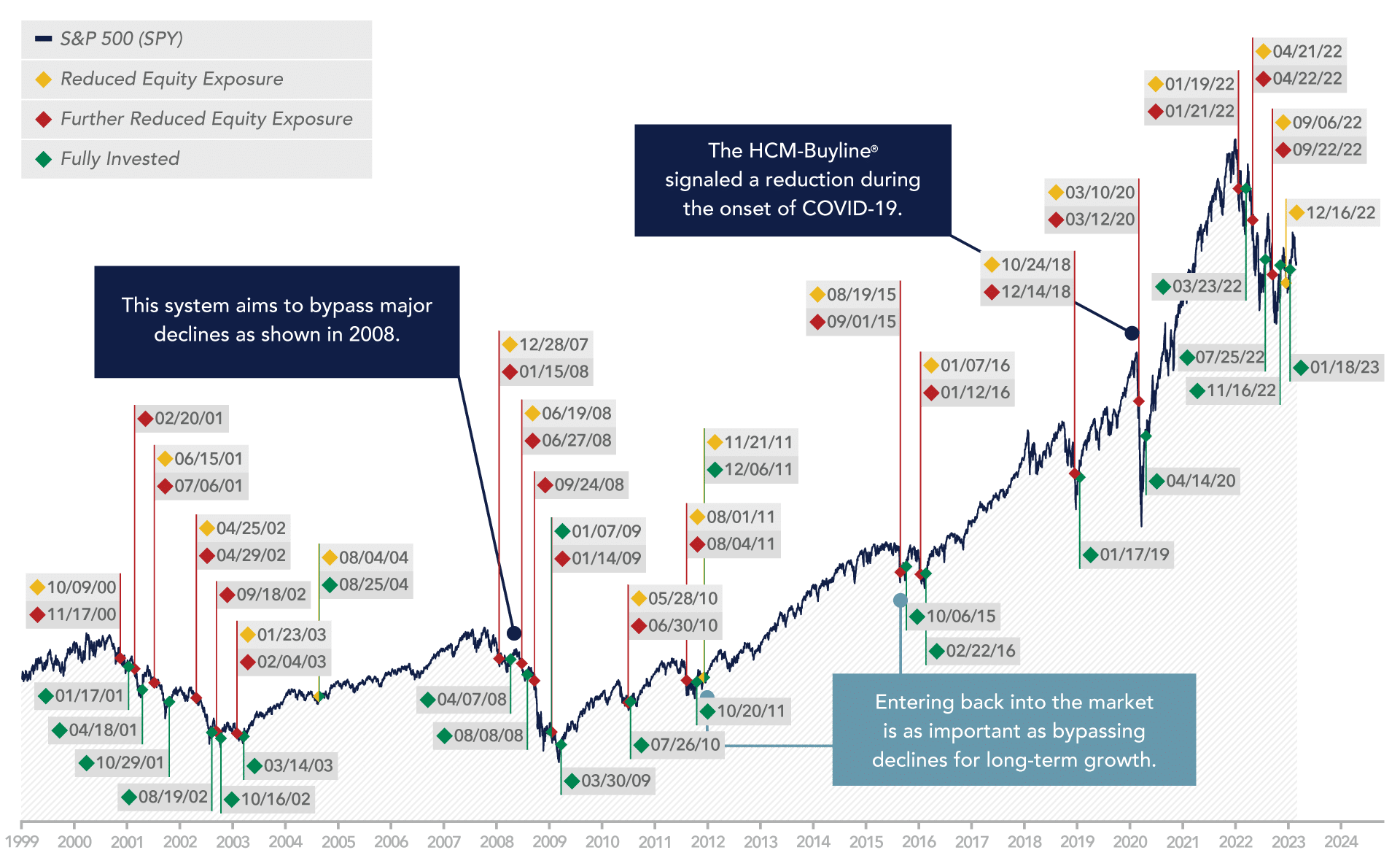 The Line indicated on this the S&P 500. Historical performance for the SPDR® S&P 500® ETF Trust (Symbol: SPY) is provided for informational and illustrative purposes only. SPY seeks to provide investment results that, before expenses, correspond generally to the price and yield performance of the S&P 500® Index, a diversified large cap U.S. index that holds companies across all eleven Global Industry Classification Standards sectors. SPY performance is shown net of internal fund expenses, including fund management fees and transaction costs. It should not be assumed that your account or any Howard CM strategy or model holdings correspond directly to SPY or any comparative benchmarks.